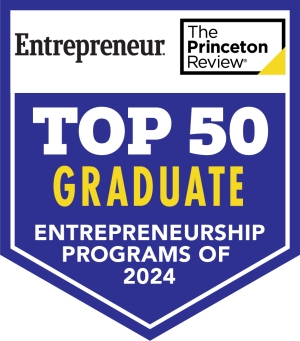 Master of Science in Entrepreneurship and Innovation /MSEI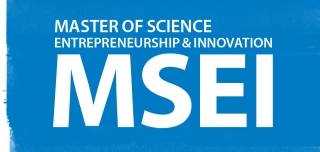 A program designed for individuals with a growth mindset that aspire to create an innovative and scalable venture that has the potential for a successful exit in 5-7 years
We are currently accepting applications for the Fall 2024 Cohort! Don't miss your chance to join this globally ranked-program! Apply Today! Apply through CSU Apply!
IMPORTANT: When selecting your program at CSU San Bernardino in CSU Apply, make sure to choose Entrepreneurship and Innovation (not Business Administration - Entrepreneurship)
The Master of Science in Entrepreneurship and Innovation (MSEI) program is designed to offer students with business, technical or other non-business degrees a comprehensive education that prepares them to launch entrepreneurial ventures or new business ventures in large organizations.
The program is structured as a 16-24 month, 30-unit program for both business and non-business majors alike and utilizes primarily face-to-face courses but will also integrate hybrid instruction where appropriate. Through coursework and experiential learning activities, students will be exposed to the key concepts of entrepreneurship including creativity and ideation, evaluation and screening of business concepts, business model formulation, startup models and the entrepreneurial process, team formation, marshaling resources, planning techniques, and launch strategies.
Increasingly, students are seeking specialized graduate programs rather than the traditional Masters in Business Administration (MBA), according to the Association to Advance Collegiate Schools of Business (AACSB). Whereas by design a generalist MBA has breadth requirement and discourages focus on a particular discipline, specialized master's programs are designed to allow and encourage such focus, and that such specialized degrees are increasingly offered at business schools around the country. The MSEI proposed program taps into that trend, offering students an immersive experience focused on the entrepreneurship specialization. According to the Kauffman Foundation, entrepreneurship is on the rise in the US and a recent survey of the field by Inc. magazine noted that the U.S. now has 27 million entrepreneurs. This is significant in that it encompasses nearly a fifth of all working adults.
Have More Questions & Need More Details? Then WATCH the On Demand MSEI Info Session!
Get on Our Interest List
Master of Science in Entrepreneurship and Innovation (MSEI) Courses
Required Courses (21 units)
ENTR 5410 - Commercializing Entrepreneurial Innovation
ENTR 5450 - Resources for the Entrepreneur
ENTR 6200 - Pitching the New Venture
ENTR 6210 - Entrepreneurship and New Ventures
ENTR 6230 - Exploring Entrepreneurial Opportunities
ENTR 6240 - Law and Negotiations for the New Venture
TA 5141 - Entrepreneurial Improvisation and Creativity
ENTR 6980 - Reflective Essay (0 units)
Entrepreneurship Elective (6 units)
Chose two (2) from the following:
ENTR 5155 - Business Consulting
ENTR 5260 - Global Entrepreneurship
ENTR 5470 - Managing a Growing Business
ENTR 5490 - Launching the Entrepreneurial Venture
ENTR 5550 - Entrepreneurship in Action: Corporate, Social and Family Business Approaches
Culminating Experience (3 units)
ENTR 6960 - Entrepreneurial Immersion
Total Units - 30