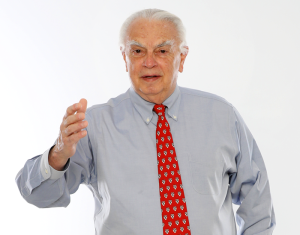 William G. Donohoo
Lecturer of Entrepreneurship
Joined the Entrepreneurship Team in 2004
Bill brings over 40 years experience in the business world in large and small organizations. He has founded eight companies. He was founder and president of the Gibson Group which was ranked #7 and #175 on Inc. 500's Fastest Growing Companies. He served on the board of directors of West Indies Pulp and Paper in Kingston, Jamaica. Bill served on the Board of Directors for the Harvard Business School Association of Orange County. He has served on or currently serves on the boards of several non-profit organizations. Since 2003 Bill has taught at Cal State San Bernardino. He became full time in 2007.
Most Admired Entrepreneur:
Steve Jobs
Awards & Recognition:
Master Professor – Business Simulation Game, 2010. Recognized for Exemplary Contributions to Education and Entrepreneurship by the Concordia University.