Dr. John Tillquist
Adjunct Professor of Entrepreneurship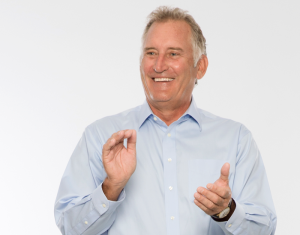 Joined the Entrepreneurship Team in 2011
Dr. John Tillquist is a researcher, senior administrator and angel investor. He specializes in economic development, emphasizing high-growth, high-wage business development. John has held technical and managerial positions at AT&T, GTE, and Ameritech as well as business & engineering faculty positions at the University of British Columbia and the University of California, Riverside. He currently administers six economic development centers, eighteen federal and state grants, and is president of the Inland Empire network of the Tech Coast Angels.
He has been CEO and founding president for two software start-up businesses in California and in Canada. With over 25 refereed academic publications and numerous white papers, Dr. Tillquist frequently consults for and mentors start-up technology companies throughout southern California.
Awards & Recognition:
2009 Spirit of the Entrepreneur Award recipient - Supporter of Entrepreneurship.
CSUSB School of Entrepreneurship Faculty Directory
CSUSB School of Entrepreneurship Faculty Directory

Our battle-tested leaders are here to provide student support. We invite you to connect with us!

Faculty
Position / Areas of Responsibility
Contact Info
Dr. Michael Stull
Director of the School of Entrepreneurship, Professor of Entrepreneurship and Director of the Inland Empire Center for Entrepreneurship /IECE
mstull@csusb.edu909/ 537-5708
Steve Abbott
Entrepreneur in Residence, Lecturer of Entrepreneurship
sabbott@csusb.edu909/ 537-3597
Frank Almeida
Adjunct Professor of Entrepreneurship
frank.almeida@csusb.edu951/ 323-7647
AJ Beechko
Adjunct Professor of Law and Entrepreneurship
ajbeechko@csusb.edu909/ 537-5708
Ezekiel Bonillas
Adjunct Professor of Entrepreneurship
ebonillas@csusb.edu760/ 848-9102
Mariatu Browne
Adjunct Professor of Entrepreneurship
mariatu.browne@csusb.edu909/ 231-2875
Monica Estrella
Adjunct Professor of Entrepreneurship
mestrella@csusb.edu
Karla Gonzalez
Adjunct Professor of Entrepreneurship
kgonzalez@iesmallbusiness.com951/ 781-2345
Dr. Anna Long-Ruboyianes
Assistant Professor of Entrepreneurship
anna.long@csusb.edu
Vincent McCoy
Adjunct Professor of Entrepreneurship
vmccoy@csusb.edu760/ 449-6850
Mitch Morris
Adjunct Professor of Entrepreneurship
mitchellcmorris@gmail.com909/ 537-5708
Patrick Person
Adjunct Professor of Entrepreneurship
pperson@csusb.edu909/ 537-5708
Lisa Rios
Adjunct Professor of Entrepreneurship
lrios@leadershipdimensionsinc.com951/ 444-7404
Ernie Silvers
Adjunct Professor of Entrepreneurship
esilvers@csusb.edu909/ 537-3760
Michelle Skiljan
Adjunct Professor of Law and Entrepreneurship
mskiljan@iewbc.org951/ 781-2345
Johanna Smith
Professor of Theatre Education, Improvisation, & Puppetry, College of Arts & Letters
johanna@csusb.edu909/ 537-5881
Dr. John Tillquist
Adjunct Professor of Entrepreneurship
jtillquist@TechCoastAngels.com951/ 323-7647