Monica Estrella
Adjunct Professor of Entrepreneurship
Joined the Entrepreneurship Team in 2003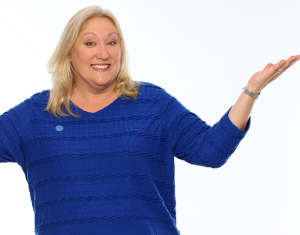 Monica Estrella has a wealth of experience, knowledge and motivation in promoting entrepreneurship. Her experience over the years includes business ownership, small business consulting to over 1500 businesses, speaking and instructional engagements, White House Briefing speaking engagements, and international economic delegate projects.
Monica has helped start various programs throughout the Inland Empire including the Distribution Management Association's Scholarship and Internship Programs and the IECE Fast Pitch competition at CSUSB. As an educator she served as the Director of the Integrated Technology Transfer Network and Assistant Director for the Inland Empire Center for Entrepreneurship's (IECE) at CSUSB until her retirement in 2016. Monica earned her BA in Small Business Management and an MBA in Entrepreneurship both at CSUSB and is currently pursuing a doctorate degree in entrepreneurship.
Most Admired Entrepreneur:
Tim and Karrie League, Alamo Drafthouse and Dick Cabela, Cabela's.
CSUSB School of Entrepreneurship Faculty Directory
CSUSB School of Entrepreneurship Faculty Directory

Our battle-tested leaders are here to provide student support. We invite you to connect with us!

Faculty
Position / Areas of Responsibility
Contact Info
Dr. Michael Stull
Director of the School of Entrepreneurship, Professor of Entrepreneurship and Director of the Inland Empire Center for Entrepreneurship /IECE
mstull@csusb.edu909/ 537-5708
Steve Abbott
Entrepreneur in Residence, Lecturer of Entrepreneurship
sabbott@csusb.edu909/ 537-3597
Frank Almeida
Adjunct Professor of Entrepreneurship
frank.almeida@csusb.edu951/ 323-7647
AJ Beechko
Adjunct Professor of Law and Entrepreneurship
ajbeechko@csusb.edu909/ 537-5708
Ezekiel Bonillas
Adjunct Professor of Entrepreneurship
ebonillas@csusb.edu760/ 848-9102
Mariatu Browne
Adjunct Professor of Entrepreneurship
mariatu.browne@csusb.edu909/ 231-2875
Monica Estrella
Adjunct Professor of Entrepreneurship
mestrella@csusb.edu
Karla Gonzalez
Adjunct Professor of Entrepreneurship
kgonzalez@iesmallbusiness.com951/ 781-2345
Dr. Anna Long-Ruboyianes
Assistant Professor of Entrepreneurship
anna.long@csusb.edu
Vincent McCoy
Adjunct Professor of Entrepreneurship
vmccoy@csusb.edu760/ 449-6850
Mitch Morris
Adjunct Professor of Entrepreneurship
mitchellcmorris@gmail.com909/ 537-5708
Patrick Person
Adjunct Professor of Entrepreneurship
pperson@csusb.edu909/ 537-5708
Lisa Rios
Adjunct Professor of Entrepreneurship
lrios@leadershipdimensionsinc.com951/ 444-7404
Ernie Silvers
Adjunct Professor of Entrepreneurship
esilvers@csusb.edu909/ 537-3760
Michelle Skiljan
Adjunct Professor of Law and Entrepreneurship
mskiljan@iewbc.org951/ 781-2345
Johanna Smith
Professor of Theatre Education, Improvisation, & Puppetry, College of Arts & Letters
johanna@csusb.edu909/ 537-5881
Dr. John Tillquist
Adjunct Professor of Entrepreneurship
jtillquist@TechCoastAngels.com951/ 323-7647