Patrick Person
Adjunct Professor of Entrepreneurship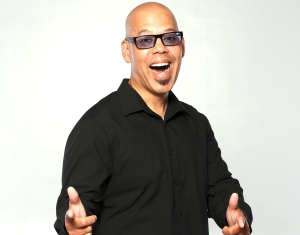 Joined the Entrepreneurship Team in 2019
Pat Person is passionate about entrepreneurship and an experienced entrepreneur with a focus on education and entertainment. Pat Person is a co-founder of Kids That Code, Inc. a successful student led company he helped start while studying at CSUSB.
Mr. Person believes in the power of social entrepreneurship and has created a nonprofit that is currently developing a kids technology TV show targeting national distribution on PBS. Pat earned his BA in Business Administration and an MBA in Entrepreneurship and Marketing at CSUSB.
Most Admired Entrepreneurs:
Madam CJ Walker, Elon Musk and 50 Cent!
CSUSB School of Entrepreneurship Faculty Directory
CSUSB School of Entrepreneurship Faculty Directory

Our battle-tested leaders are here to provide student support. We invite you to connect with us!

Faculty
Position / Areas of Responsibility
Contact Info
Dr. Michael Stull
Director of the School of Entrepreneurship, Professor of Entrepreneurship and Director of the Inland Empire Center for Entrepreneurship /IECE
mstull@csusb.edu909/ 537-5708
Steve Abbott
Entrepreneur in Residence, Lecturer of Entrepreneurship
sabbott@csusb.edu909/ 537-3597
Frank Almeida
Adjunct Professor of Entrepreneurship
frank.almeida@csusb.edu951/ 323-7647
AJ Beechko
Adjunct Professor of Law and Entrepreneurship
ajbeechko@csusb.edu909/ 537-5708
Ezekiel Bonillas
Adjunct Professor of Entrepreneurship
ebonillas@csusb.edu760/ 848-9102
Mariatu Browne
Adjunct Professor of Entrepreneurship
mariatu.browne@csusb.edu909/ 231-2875
Monica Estrella
Adjunct Professor of Entrepreneurship
mestrella@csusb.edu
Karla Gonzalez
Adjunct Professor of Entrepreneurship
kgonzalez@iesmallbusiness.com951/ 781-2345
Dr. Anna Long-Ruboyianes
Assistant Professor of Entrepreneurship
anna.long@csusb.edu
Vincent McCoy
Adjunct Professor of Entrepreneurship
vmccoy@csusb.edu760/ 449-6850
Mitch Morris
Adjunct Professor of Entrepreneurship
mitchellcmorris@gmail.com909/ 537-5708
Patrick Person
Adjunct Professor of Entrepreneurship
pperson@csusb.edu909/ 537-5708
Lisa Rios
Adjunct Professor of Entrepreneurship
lrios@leadershipdimensionsinc.com951/ 444-7404
Ernie Silvers
Adjunct Professor of Entrepreneurship
esilvers@csusb.edu909/ 537-3760
Michelle Skiljan
Adjunct Professor of Law and Entrepreneurship
mskiljan@iewbc.org951/ 781-2345
Johanna Smith
Professor of Theatre Education, Improvisation, & Puppetry, College of Arts & Letters
johanna@csusb.edu909/ 537-5881
Dr. John Tillquist
Adjunct Professor of Entrepreneurship
jtillquist@TechCoastAngels.com951/ 323-7647