Thu, May 11, 2023
CSUSB entrepreneurial teams take first place at start-up competition
Two Cal State San Bernardino student teams representing the university's School of Entrepreneurship took first place in their respective categories at the Sunstone CSU Startup Launch Competition, held May 4-5 at San Jose State University.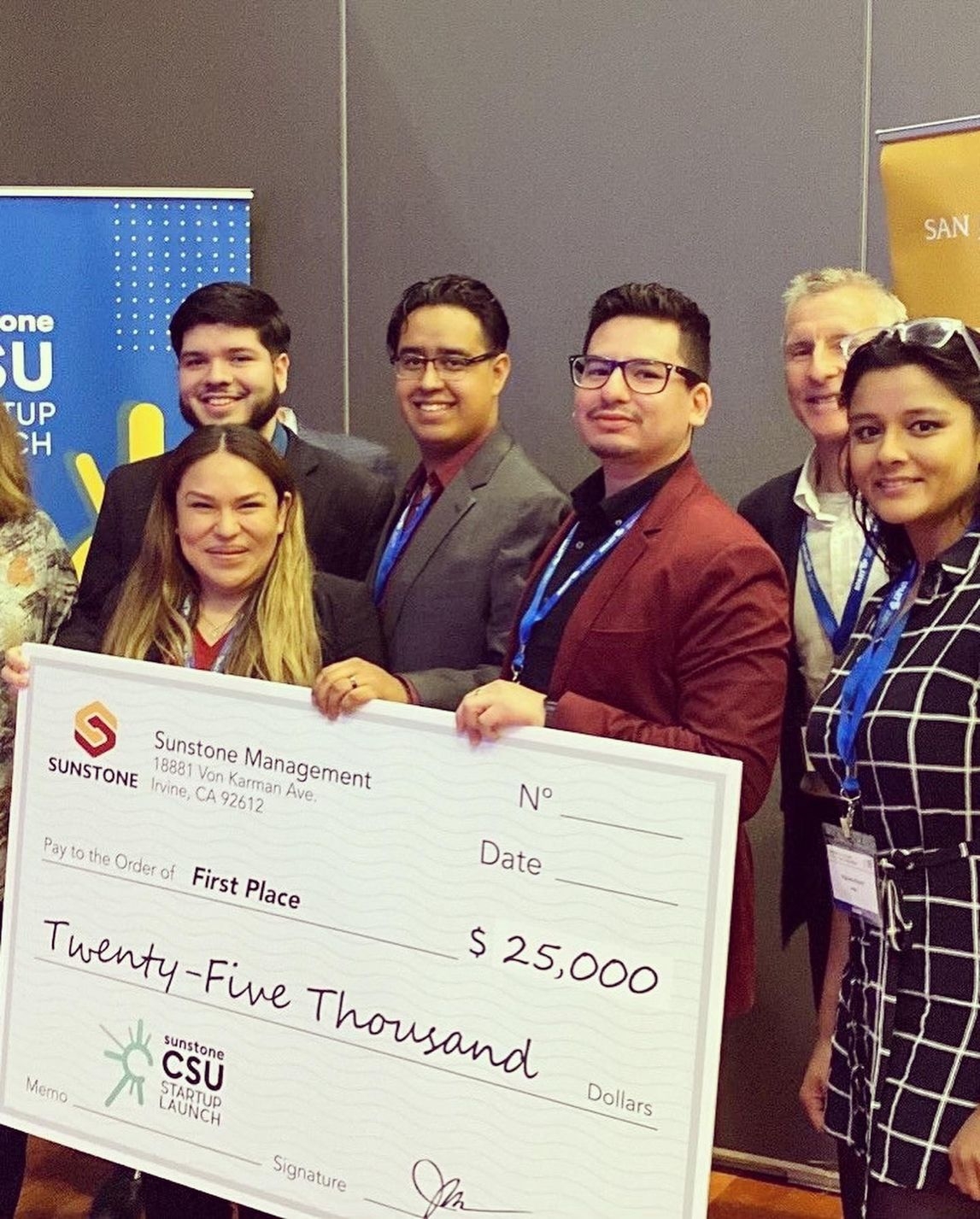 The competition, hosted by the SJSU SpartUp Program, featured 18 California State University campuses that competed for a total of $200,000 in prizes provided by sponsor Sunstone Management.
The event featured five separate competition tracks: two product tracks, two services tracks and one social entrepreneurship track. Each team delivered an 8-minute pitch presentation, followed by a 5-minute Q&A from the judges.
CSUSB's two teams – AxoTech and Solubrin – competed in both of the product tracks where they each took first place, winning $25,000 each.