Thu, March 16, 2023
IECE and the School of Entrepreneurship Host the Virtual Enterprise International – West Coast Regional Tradeshow, Competition and Exhibition
Over 1,200 high school students visit CSUSB for business tradeshow & competition
More than 1,200 budding entrepreneurial and business studied high school students from California, Arizona and Oregon came to Cal State San Bernardino for the 2023 Virtual Enterprise International – West Coast Regional Tradeshow, Competition and Exhibition, where they participated in various business-related competitions.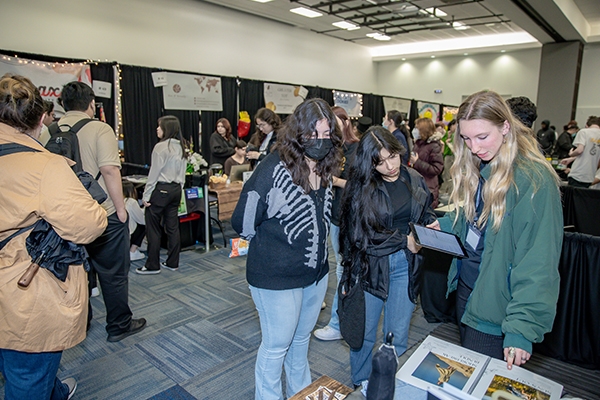 The VE event on March 10 was hosted and sponsored by CSUSB's Inland Empire Center for Entrepreneurship (IECE), the School of Entrepreneurship and the Jack H. Brown College of Business and Public Administration.
It was the first time the event has been held at CSUSB, though IECE director and professor of entrepreneurship Mike Stull said the center has been hosting the event annually since 2018. Previously, the Virtual Enterprise Regional Tradeshow and Competition has been held at the Pasadena Convention Center, he said.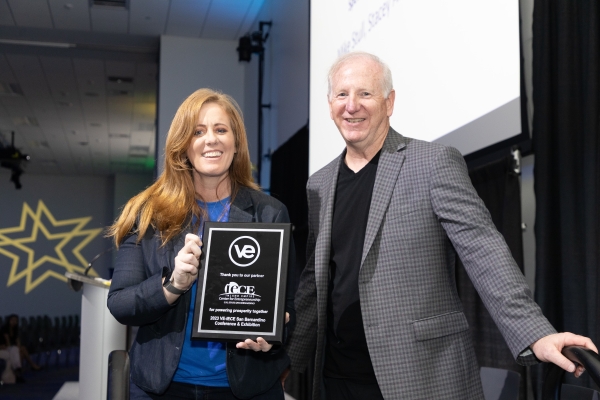 The event featured various contests for the students including an elevator pitch competition, a financial statement competition, a Quickbooks competition and a marketing plan competition. The event also had the students create their own businesses and set up booths where they could market and sell their products as part of a competition.