Frank Almeida
Adjunct Professor of Entrepreneurship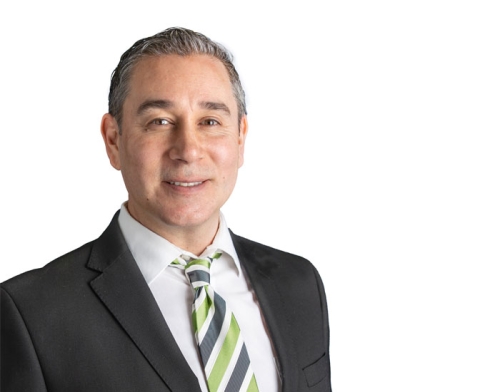 Joined the Entrepreneurship Team in 2019
A native to the Inland Empire, Frank received his bachelor of science in international business from Pepperdine University and his MBA with a concentration in entrepreneurship from California State University, San Bernardino (CSUSB). He has experience in start-ups as a successful sole proprietor and as an investor in a joint venture that recieved over $35 million in investment. In 2017, Frank co-founded Boldface Global LLC, an international online retailer that manufactures and imports products into the United States, the United Kingdom, and the European Union.
In addition to managing Boldface Global, Frank teaches graduate and undergraduate entrepreneurship and business students at CSUSB School of Entrepreneurship and at Riverside City College District (RCC) (also his alma mater). In the classroom, Frank is passionate about entrepreneurship, the entrepreneurial mindset, and student success. The passion extends beyond the classroom as he works with students, their ideas, and their mindset in and out of class. Frank is an advocate of the flipped classroom and keeps his classes engaged through experiential learning and class discussions.
On a personal note, Frank is a huge animal lover with five rescue dogs and donates annually to a local rescue shelter. For a short time, he worked with a local shelter and rescued dogs that were scheduled to be euthanized and found them loving and stable homes. At the high point of his rescue efforts, Frank had 12 dogs, 1 cat, 5 bunnies, and 2 birds in his house at the same time! Eventually the shelter started to receive large donations and could perform previously unaffordable surgeries and fully stopped euthanizing. The shelter also created their own network with other shelters in short supply of rescues and sent them there. At this point, Frank ended his rescue but kept the last rescue dogs he couldn't stand to part with.
Most Admired Entrepreneur:
Frank enjoys social entrepreneurship and its positive impact on the community and the globe. He admires social and philanthropic entrepreneurs like Bill Gates as they look for innovative ways to better handle global issues. Frank also admires entrepreneur Mark Cuban and appreciates his ability to fully understand startup challenges as he finds creative solutions to help overcome them.
Recognition:
At RCC, he co-authored a 30-unit entrepreneurship certificate that was sponsored by the statewide Strong Workforce initiative recommended by Governor Brown, the State Legislature, and California Community College Board of Governors in 2016.
Frank has been a judge for Business Pitch Competition for Small Business and Entrepreneur Winter Camp and for Regional "Get a Taste of Success" Business Plan Competition; a panelist for the Academic Senate for California Community Colleges in San Diego, California; a panelist for the "Entrepreneurial Event" at Barstow Community College in Barstow, California; as well as a mentor on several occasions for Inland Empire Desert Region for Virtual Enterprise Business Academy.
Along with mentorship with start-ups and established businesses, Frank has been a keynote speaker for small business and entrepreneurship conferences and mastermind groups in the Inland Empire. In 2021, he started counseling small businesses and startups through the Riverside City College District Office of Workforce and Economic Development.
CSUSB School of Entrepreneurship Faculty Directory
CSUSB School of Entrepreneurship Faculty Directory

Our battle-tested leaders are here to provide student support. We invite you to connect with us!

Faculty
Position / Areas of Responsibility
Contact Info
Dr. Michael Stull
Director of the School of Entrepreneurship, Professor of Entrepreneurship and Director of the Inland Empire Center for Entrepreneurship /IECE
mstull@csusb.edu909/ 537-5708
Steve Abbott
Entrepreneur in Residence, Lecturer of Entrepreneurship
sabbott@csusb.edu909/ 537-3597
Frank Almeida
Adjunct Professor of Entrepreneurship
frank.almeida@csusb.edu951/ 323-7647
AJ Beechko
Adjunct Professor of Law and Entrepreneurship
ajbeechko@csusb.edu909/ 537-5708
Ezekiel Bonillas
Adjunct Professor of Entrepreneurship
ebonillas@csusb.edu760/ 848-9102
Mariatu Browne
Adjunct Professor of Entrepreneurship
mariatu.browne@csusb.edu909/ 231-2875
Monica Estrella
Adjunct Professor of Entrepreneurship
mestrella@csusb.edu
Karla Gonzalez
Adjunct Professor of Entrepreneurship
kgonzalez@iesmallbusiness.com951/ 781-2345
Dr. Anna Long-Ruboyianes
Assistant Professor of Entrepreneurship
anna.long@csusb.edu
Vincent McCoy
Adjunct Professor of Entrepreneurship
vmccoy@csusb.edu760/ 449-6850
Mitch Morris
Adjunct Professor of Entrepreneurship
mitchellcmorris@gmail.com909/ 537-5708
Patrick Person
Adjunct Professor of Entrepreneurship
pperson@csusb.edu909/ 537-5708
Lisa Rios
Adjunct Professor of Entrepreneurship
lrios@leadershipdimensionsinc.com951/ 444-7404
Ernie Silvers
Adjunct Professor of Entrepreneurship
esilvers@csusb.edu909/ 537-3760
Michelle Skiljan
Adjunct Professor of Law and Entrepreneurship
mskiljan@iewbc.org951/ 781-2345
Johanna Smith
Professor of Theatre Education, Improvisation, & Puppetry, College of Arts & Letters
johanna@csusb.edu909/ 537-5881
Dr. John Tillquist
Adjunct Professor of Entrepreneurship
jtillquist@TechCoastAngels.com951/ 323-7647