Fri, May 19, 2023
Master of Science in Entrepreneurship and Innovation (MSEI) student named Outstanding Graduate Student for Jack H. Brown College
Lizette Velasquez, a student in the Master of Science in Entrepreneurship and Innovation (MSEI) program and the MBA Cyber Security program, has been named the Outstanding Graduate Student for the entire Jack H. Brown College of Business & Public Administration.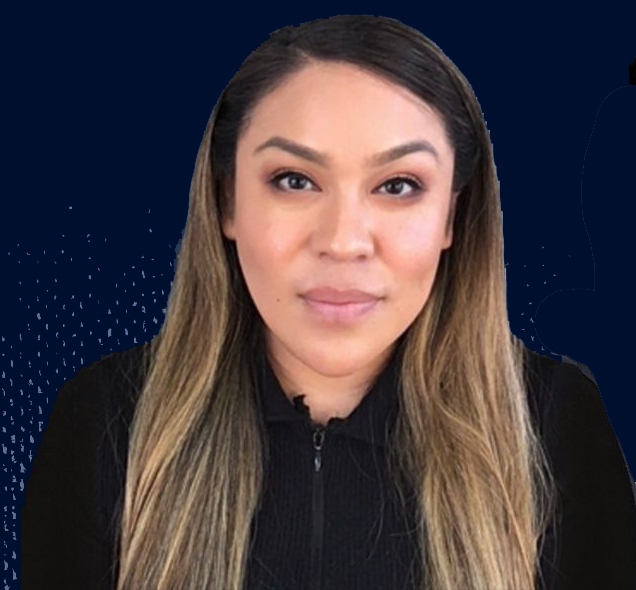 Velazquez's goal is to become a technology and cybersecurity entrepreneur, and says that her CSUSB education has prepared her for this path.
"During my graduate studies at CSUSB, I have been fortunate to have the opportunity to be a dual graduate student and to choose degrees that could help me develop professionally," she said. "My decision to pursue a degree in entrepreneurship was driven by a desire to gain vast business skills. Entrepreneurship is a complex and multifaceted discipline that is much more than just starting a business, and the skills and mindset that I have developed through my degree are transferrable to any position, whether as an entrepreneur or an intrapreneur."
As part of her graduate degree program, she conducted extensive research in entrepreneurial innovation, with a focus on deep tech commercialization and cybersecurity. She conducted projects and collaborated with fellow entrepreneurship students, professors and industry professionals to gain practical insights and experience in tech transfer, which involves identifying and commercializing innovative technologies developed by federal labs, academic and research institutions.
Most recently, Velasquez was part of a student entrepreneurship team for the startup venture AxoTech, which took first place in their respective category at the Sunstone CSU Startup Launch Competition, held May 4-5 at San Jose State University. The competition, hosted by the SJSU SpartUp Program, featured 18 California State University campuses that competed for a total of $200,000 in prizes provided by sponsor Sunstone Management. AxoTech took home $25,000 in prize money.
"It was a challenging event where my startup team and I competed against 17 other highly competitive CSU campuses and our team won first place in the Product Track 1 category," she said. "This was an amazing accomplishment and it is a testament to the hard work and dedication exhibited by our team."